READ WHAT THESE PEOPLE HAVE TO SAY ABOUT P.A.T.S.!
"Kenny Chaplin and his presentation is invaluable, dynamic training, not just for Production Assistants, but for anyone interested in a career in the film industry!"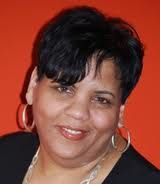 Cynthia Collins – Founder of FILMAtlanta  & Get Connected, Atlanta, GA - 2014
Before taking the Production Assistant Training Seminar with Kenny Chaplin, it was extremely difficult getting into this industry, but after I graduated P.A.T.S. (October 2012), within a week I had a job on a Spike TV show. Since then I have had 2 more PA jobs all in a month! Taking P.A.T.S. was truly the best thing I could have done for my career. You not only come away with a wealth of knowledge, but you receive support from P.A.T.S.  after you graduate. My hometown of Savannah, really could benefit from the Production Assistant Training Seminar, since this area is booming with film and TV shoots. Thank you for everything, Kenny Chaplin, you are the best!  You have put me on the road to success.
Hayley Luhrs - Atlanta, GA - Graduate October 2012
I would like to say thank you, Kenny Chaplin, again for such a wonderful class & opportunity this year. Although I have 15 years in the entertainment business (music & performing arts) I took a chance to broaden my skillset & experience to include film. I learned quite a bit in your live training seminar as it was more than I could've imagined receiving. Since then, I have been brought on a number of paid projects. I have been a PA, filled in for a script supervisor on a SAG project, been 2nd AD on a SAG tv pilot, producer and extras casting director (twice).
Truly a Blessing. Thank you again.
JNae Kai - Atlanta, GA - Graduate October 2012
"Kenny Chaplin brought his workshop to Boise and we turned it into a fabulous weekend Boise State University Extended Studies course. Starting with a Friday night eye-opening behind-the-scenes screening, in two and half days Kenny turned 62 interested attendees into working qualified Production Assistants who can walk on a set prepared to as professionals - and some have already gotten work since his training.  As well, several of us long experienced pros expanded our on-set knowledge by an order of magnitude.  Thanks, Kenny.  A professional pleasure to have you present in our community.
Ben Shedd, Academy Award winning filmmaker & Adjunct Faculty, BSU - 2012
"After two very busy summers in Pittsburgh, we had a number of current students and recent graduates eager to learn about the film industry.  We set out to devise a program to give them the basics of the film industry and how to apply for their first job.  We found everything we wanted and more from Kenny Chaplin.  His two-day seminar taught practical skills to our group.  Students left with a very informative experience about breaking into the industry from an experienced and professional A.D.  Our students also liked the first-hand information from someone active in the industry.  This is vital information for those interested.  We would encourage other film offices to work with Kenny and offer it in their city."
Jessica Conner - Assistant Director - Pittsburgh Film Office - 2012
"The Moving Image Arts Department at the University of Louisiana at Lafayette is very proud of the kind of career preparation we offer students entering the motion picture industries. But we also recognize that there are real limits to what a university education can provide. Kenny Chaplin's Film Training Seminar delivered to our students something we could not: real, boots-on-the-ground training in the practical aspects of working as a production assistant on a major commercial film. There simply is no substitute for the wealth of useful, firsthand experience that Kenny Chaplin has to offer."
Charles E. Richard - Professor - University of Louisiana at Lafayette - 2012
"Although billed as PA training, Kenny Chaplin's program is in fact an excellent overall look at filmmaking on the studio level delivered by experienced and engaging instructor.  It is useful for everyone interested in entering the business in any position. I highly recommend Kenny Chaplin to provide basic training for emerging filmmakers in any jurisdiction."
Peg Owens, Idaho Film Office Director – 2012
"Having worked with graduates from Kenny's training in Iowa, I was thrilled to help bring him to Dayton.  One of our attendees told us he learned more about how filmmaking works in two days than he had in ten years of self-study, and several Dayton graduates saw a huge jump start to their professional careers immediately after completing Kenny's training.  As a working producer, I am grateful this program exists. I've been very happy to see this training on the resumes of Production Assistants from Ohio to Louisiana to Iowa and beyond because I know the high level of the training these PA's have received, and have been very impressed with the graduates of Kenny's program that I have hired."
Karri O'Reilly – Producer - 2012
"While I wasn't hired on as a P.A., I still got the chance to intern in the art department on the film Toys House a little bit this summer. I had interned a little on another film already the year before, but the information that I took away from your seminar was INVALUABLE!  I put together a tool belt with all the things that you suggested. Everyone that I came across on set was very impressed that this was only my second film because of how prepared I was as well as how I seemed to know my way around a set.  There were times that I was the only intern who had a paper and pencil, or tape, and there was even a couple times when the set dresser and props people needed tools that I had on hand so they didn't have to run to their kits halfway across set.  Every time I stepped foot on set, I kept hearing your voice in my head saying, "Be unforgettable" and I think it worked!
Again, thank you so much for putting this seminar together.  You provide so much information in a fun and straightforward way, and I recommend you to anyone I come in contact with who's looking to step into the film scene by way of P.A."
Juliana Johnson - Cleveland, OH - Graduate December 2011
"What a unique experience to have an experienced professional and active A.D. to lay everything out so thoroughly for those of us looking to break into the industry. I have learned things through Kenny Chaplin's experience that may have taken me years to figure out on my own."
Cinnamon Monteville
Pittsburgh, PA - Graduate Sept. 2011
"I just got hired on as the lead-construction medic for the movie Flight. It stars Denzel Washington and John Goodman. I have been working in the industry on Vampire Diaries and The Walking Dead as a Day Player/Medic. Although I have been a medic for 20 years, I have only been in the industry 5 months. Kenny's training definitely benefited me and was taken into consideration for my first full time Feature. The information he provided in the course is great! Thanks!!"
Bobby Lee Burks - Online Course Graduate - 2011
" Kenny's seminar is an amazing informative experience. I learned more about working on a film set in two days than I ever thought possible. It is vital information for those interested in the production industry and I feel I have a tremendous advantage over those who have not taken part in this seminar"
Amanda Zamiska
Pittsburgh, PA - Graduate Sept. 2011
"Anyone who is serious about getting into the film business should take Kenny's seminar"
Greg Green - 2011
"Kenny Chaplin is a sharing and knowledgeable instructor, the blend of local talents with Kenny's direction made this one of the most informative and educational experiences I have had. Ever. The seminar was outstanding, many thanks for all the hard work and passion in creating this successful workshop."
Nancy Grayson - Boise, Idaho - September 2011
This class was very beneficial to have Mr. Chaplin, someone who clearly knows and loves the field he is in, teach this course. There is nothing more motivating than learning from someone who is passionate and respects his work.
Crystal Leader - Regina, Saskatchewan January 2011
This is a very practical and important seminar where information is relayed in an engaging and entertaining manner. Kenny has an excellent understanding of public speaking and teaching so his students can absorb the information. He provides a good mix of practical information and entertaining real life stories. In addition, the real life stories pertain to the material being taught. He is very knowledgeable about his work and is able to relay that information effectively to all students regardless of their interests or backgrounds. I especially appreciate his skill at learning student's names.
Katrina Ham – Saskatoon, Saskatchewan June 2010
Hi Kenny, Today was life changing for me and I really have finalized what I want to do with my life with your amazing seminar today. Thank you so much. I am available 24/7 7 days a week to do any PA work. Anytime that you near St. Louis and need anything- from freelance work- to a possible PA position I'm your guy, really. Thank you so much.
John Wilbers - Lindenwood University - St. Charles, MO - February 20, 2010
One month after talking Kenny's seminar, I found myself on the set of a multi-million-dollar movie set as a paid Production Assistant. The job came to me because of being on Kenny Chaplin's list of graduates. I was able to fit in quickly on the set entirely because of what I learned at the seminar. Although I didn't know anyone on set, I walked into base camp and was able to figure things out immediately from the seminar descriptions. Knowing set etiquette made me feel comfortable. Within minutes I had a walkie and knew how to use it. I knew who was my boss on set and what her job was and how best to help her. The lingo that Kenny taught at the seminar was 100% up-to-date; when listening on the walkie, I understood what everyone was saying. Without the seminar, I would have felt lost, but because of it, I was able to be useful right away, and now I would feel confident walking onto any set in the position of PA.
Mary Blackwood. - University of Iowa - Iowa City, IA - March 29, 2009
"it was more informative and made the realm of filmmaking more approachable... I feel more prepared to step on to a set"
Matthew Andrews - Cedar Rapids, IA - February 15, 2009
"I would like to thank Kenny Chaplin for teaching the seminar this past Sunday in Cedar Rapids. I would also like to thank him for taking time afterwards to talk to me about the DGA ADTP exam that I will be taking this coming weekend in NYC. I appreciate his insight and support as this is something I am most passionate about and determined to make happen. Thanks again and the best of luck to you!"
Christopher Cronbaugh - Cedar Rapids, IA - February 15, 2009
"I just completed Kenny's training in Cedar Rapids. it was wonderful. I had no idea all of those job opportunities existed within the movie business."
Kimberly Woods - Cedar Rapids, IA - February 15, 2009
"The PA training course delivered much more than I expected. It was great. I really felt like I got to go inside a movie set and learn exactly how it worked. Kenny made it fun and interesting to learn. The depth and breadth of knowledge presented was amazing.?If you are interested in learning about how a movie set works, take this training."
Nicole Ferguson - Pella, IA - March 6, 2010
"I think this would be a great opportunity and experience for a young aspiring actor."
Lucas Wynia - Buena Vista University - Storm Lake, IA - March 6, 2010
"Thanks a bunch! Adding Kenny's seminar to my resume warrented hiring me for a day on the film "The Crazies." I got hired as a daily PA on Tuesday, and I guess I made a good impression because they want me back for Friday and Saturday..."
Griffin Pocock - Des Moines, IA - November 22, 2008
Kenny definitely made this course fun and worthwhile. I really enjoyed myself, as there was not one dull moment. He shared real experiences and these made him and the material really easy to relate to. I definitely recommend this class to anyone who is interested in the industry and wants to learn more about how to get into the business.
Matthew Lensen – Saskatoon, Saskatchewan June 2010
I've spent 20 years in the coalmines of the production world wearing all the hats, including Director. This opened up the world of Feature films in a practical hands-on way, such as I'd never been privy to. I enjoyed Kenny's brilliant digestion and delivery of vast experience and information.
David Rousseau – Savannah, Georgia May 2010
This class is a must for anyone who is interested in getting into the film industry. Mr. Chaplin's course is informative, practical, and fun.
Shawn Champion – Savannah, Georgia May 2010